Mission Statement:
Moore, Fowinkle, Schroer Agency Inc. is dedicated to providing insurance products that provide quality protection with value pricing. We wish to establish a successful partnership with our clients, our staff members, and our insurance companies, that respect the interests and goals of each party. Our success will be measured by our clients choosing us because of their belief in our ability to meet or exceed their expectations of service and expertise.
Contact Information
Phone: (941) 755-2628
Fax: (941) 238-0053
Mailing Address
120 – 53rd Ave W
Bradenton, FL 34207
Hours & Directions
Mon: 9:00 AM – 4:30 PM
Tue: 9:00 AM – 4:30 PM
Wed: 9:00 AM – 4:30 PM
Thu: 9:00 AM – 4:30 PM
Fri: 9:00 AM – 4:30 PM
Sat: Closed
Sun: Closed
---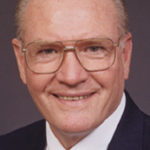 Bob Fowinkle
Moore Fowinkle Schroer Agency has been in operations since 1972 when Bob Fowinkle joined Wiley Moore to form Moore Fowinkle Insurance. Some years later Mr. Schroer, formerly from Ohio, joined as a partner forming the now Moore, Fowinkle, Schroer Agency a property and casualty agency helping the businesses and individual in the State of Florida with their insurance needs. In 1985 they started School Insurance Agency which specializes in student accident and sports coverage for both public and private schools and organizations. Moore Fowinkle Schroer Agency recruits smart, dynamic and exceptional individuals to help grow and service their clients including hiring some family members over the years, one in particular, Lori Anderson, daughter of Bob Fowinkle. Lori is now the owner/president of the firm. Mr. Moore and Mr. Schroer have since retired and Mr. Fowinkle is still active in the operations of the agency but is enjoying more time off and is active in the community as a former county commissioner and in Kiwanis as the former state Governor.

Lori Anderson
Lori Anderson, President, nce Councilor (CIC) designation in 2004.
Lori has been with Moore Fowinkle Schroer Agency since 1987 and became the owner/President in 2007. She received her Certified Insurance Councilor (CIC) designation in 2004. She served as Secretary/Treasure for the Professional Insurance Agents of Florida. She serves on the Agents Round Table for Citizens Insurance Corp. as a representative of PIA of Florida She is a member of BNI and Impact 100 SRQ. She volunteers. He received his Chartered Life Underwriter (CLU) designation in October 1984. Bob served six years as State Chairman of Risk Management for the Florida Kiwanis organization. He is Past President of the Professional Insurance Agents of Florida.